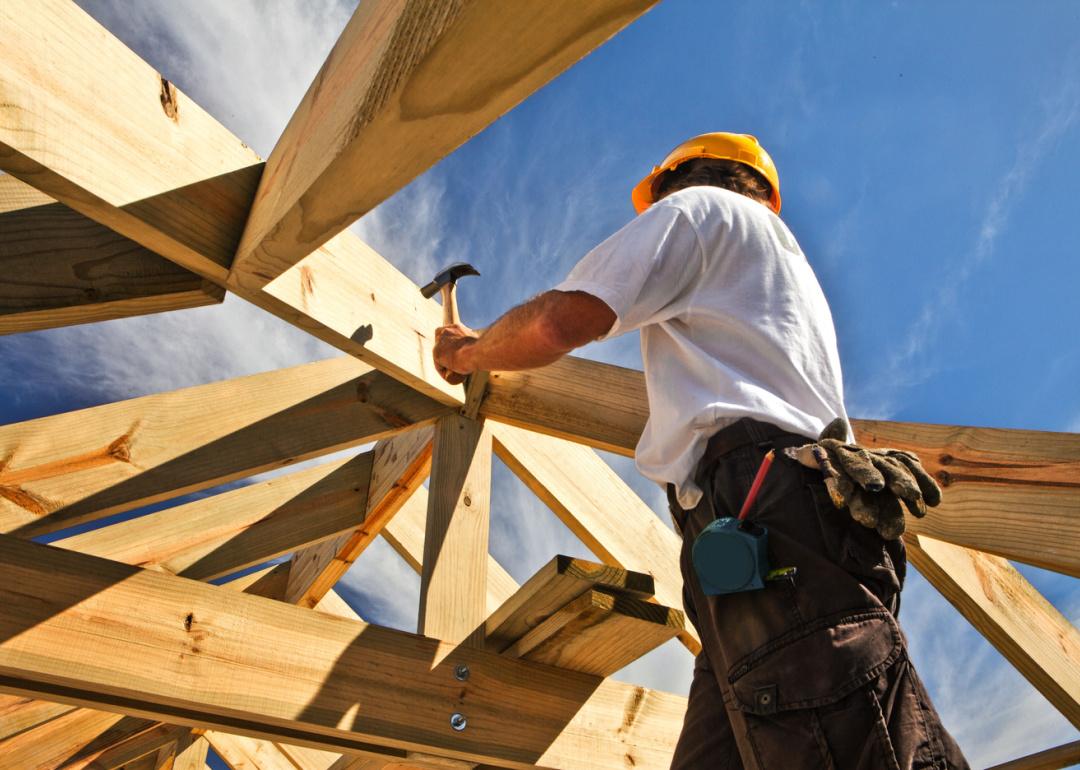 sculpies // Shutterstock
Nearly 5 million Americans moved during the first two years of the COVID-19 pandemic, according to data released earlier this year, as remote work allowed many the freedom to live nearly anywhere.
Before the pandemic, more than 4 in 5 people lived within an hour and a half of their workplace. Now, according to an Upwork survey, more than 2 in 5 workers live more than a two-hour drive from their place of employment. Whether moving because they were unshackled from onsite offices or sought lower cost of living and bigger homes, Americans migrated to different areas of the country.
To better understand how—and where—the home-building industry responded to the increased demand for new housing, Texas Real Estate Source examined U.S. Census Bureau data to determine which metropolitan areas issued the most building permits this year. Metros were ranked by the number of new homes per 1,000 residents. The total number of units includes permits issued for single-family homes, duplexes, and apartments from January to October 2022, the latest data available. Each metro has at least 250,000 residents and incorporates the central city and surrounding towns and suburbs. Local jurisdictions issue building permits for a construction project once it has been approved. In an apartment building, every unit counts as a housing unit for this analysis.
The analysis found that the number of housing permits issued fell by 2.4% in October compared with September. That decrease put home construction at an adjusted annual rate of 1.53 million, which is 10% lower than this time last year.
Most of the metros in this list are found in the rapidly growing Sun Belt region, which stretches across the Southeast and Southwest. Almost half the cities on this list are in Florida. Population growth in the Sunshine State between April 2022 and April 2027 is expected to average 808 new residents a day, according to the state's Office of Economic and Demographic Research.
Here are the top 15 metropolitan areas in the United States building the most homes:
#15. Boise, Idaho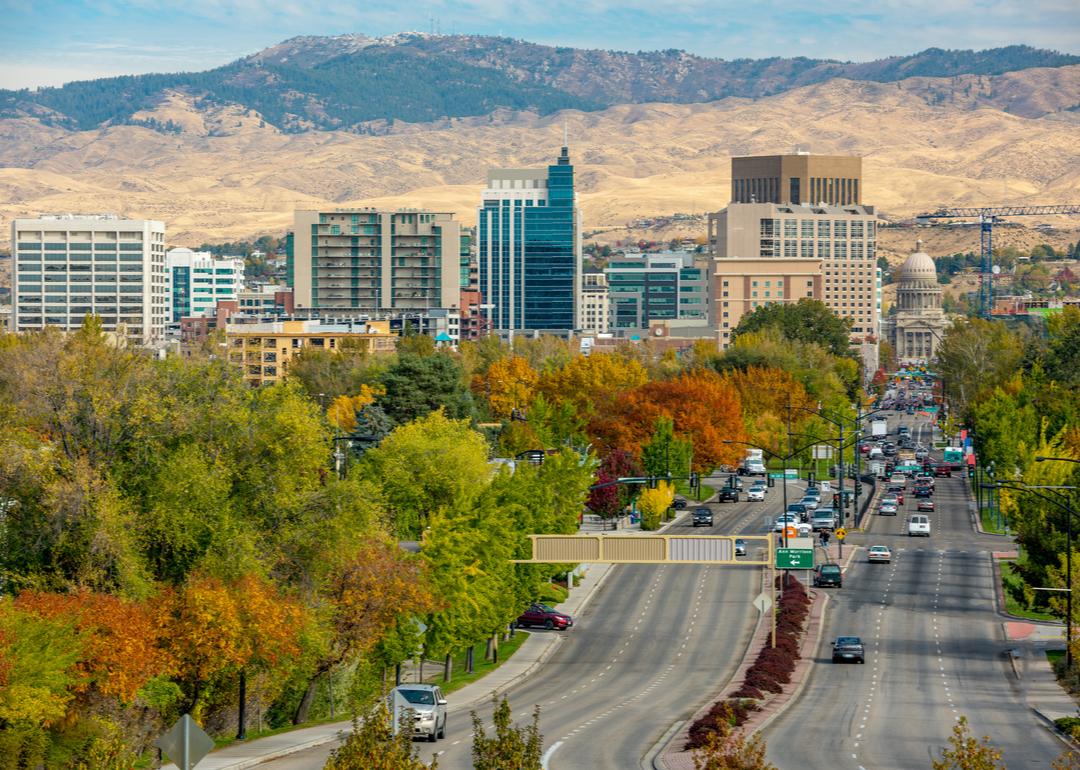 Charles Knowles // Shutterstock
- New homes this year: 9,255 (11.64 per 1K residents)
Boise is known as the "City of Trees" for its proximity to vast wilderness, mountains, the 102-mile-long Boise River, and hundreds of trails. With a lower cost of living than many large metropolitan areas and low crime rates, Boise has seen a massive influx of transplant residents in the past few years.
Construction companies building homes in the area are struggling to keep up with demand due to material shortages, supply chain issues, and staffing shortages.
#14. Clarksville, Tennessee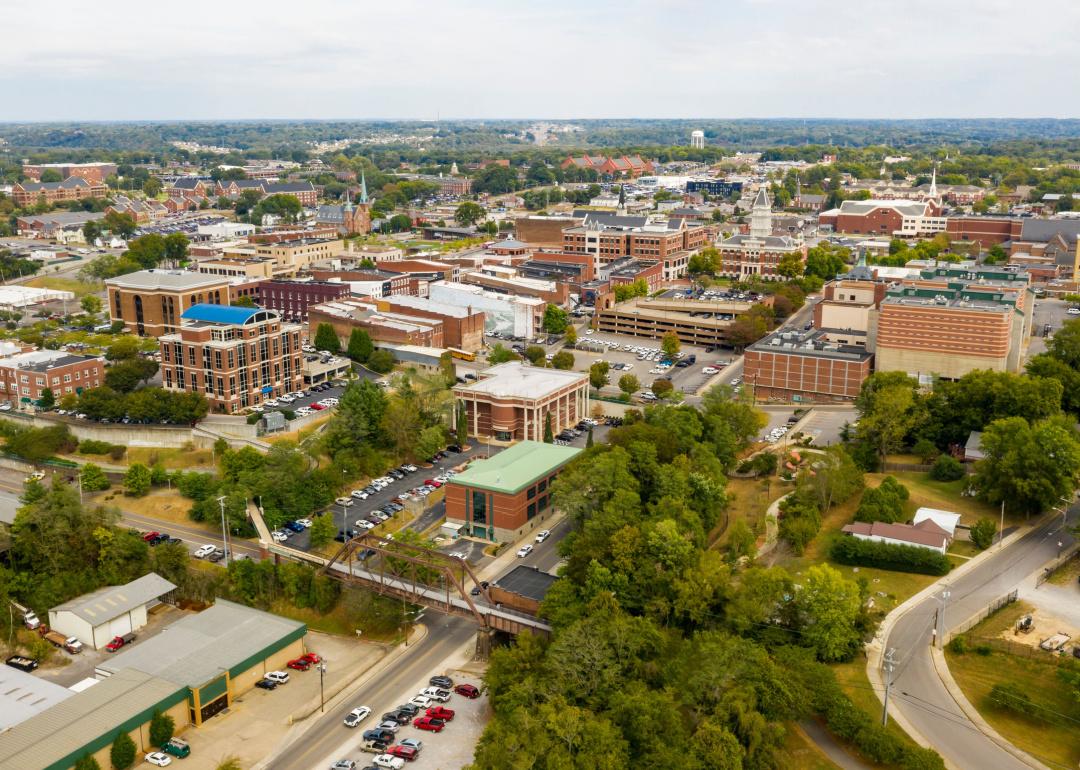 Real Window Creative // Shutterstock
- New homes this year: 3,850 (11.73 per 1K residents)
Only 50 miles from Nashville and a haven for young, hip millennials, with an average age of just 29, Clarksville is consistently rated as one of the best places to live in the United States.
Highly rated public schools, low cost of living, and high quality of life are just a few reasons more than 68,000 former military personnel remain in the area, even after retiring from the service, which has a major base, Fort Campbell, nearby.
#13. Jacksonville, Florida
ESB Professional // Shutterstock
- New homes this year: 20,449 (12.49 per 1K residents)
Jacksonville, in the northeastern corner of Florida, is the largest city by area in the continental U.S. The cost of housing in this Florida city is 14% lower than the national average. It claims to have more shorelines than any other city in the United States, making it the perfect home for beachgoers and outdoor enthusiasts.
#12. Raleigh, North Carolina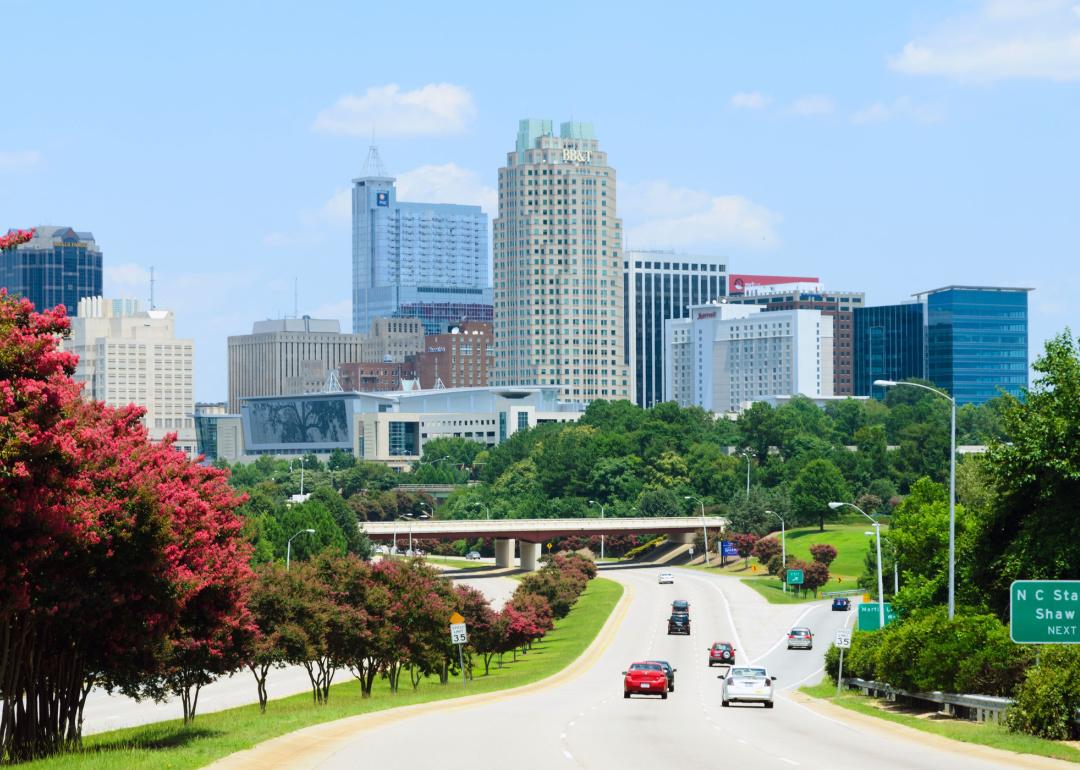 Konstantin L // Shutterstock
- New homes this year: 18,161 (12.54 per 1K residents)
Raleigh is part of the Research Triangle area and boasts the largest high-tech research and development park in the U.S. Though housing costs are rising in Raleigh, low property taxes and a lower cost of living than the national average make homeownership more attainable than in other large cities. An abundance of job opportunities, top-rated schools, and a low crime rate make the Raleigh area a great place to raise a family.
#11. Crestview, Florida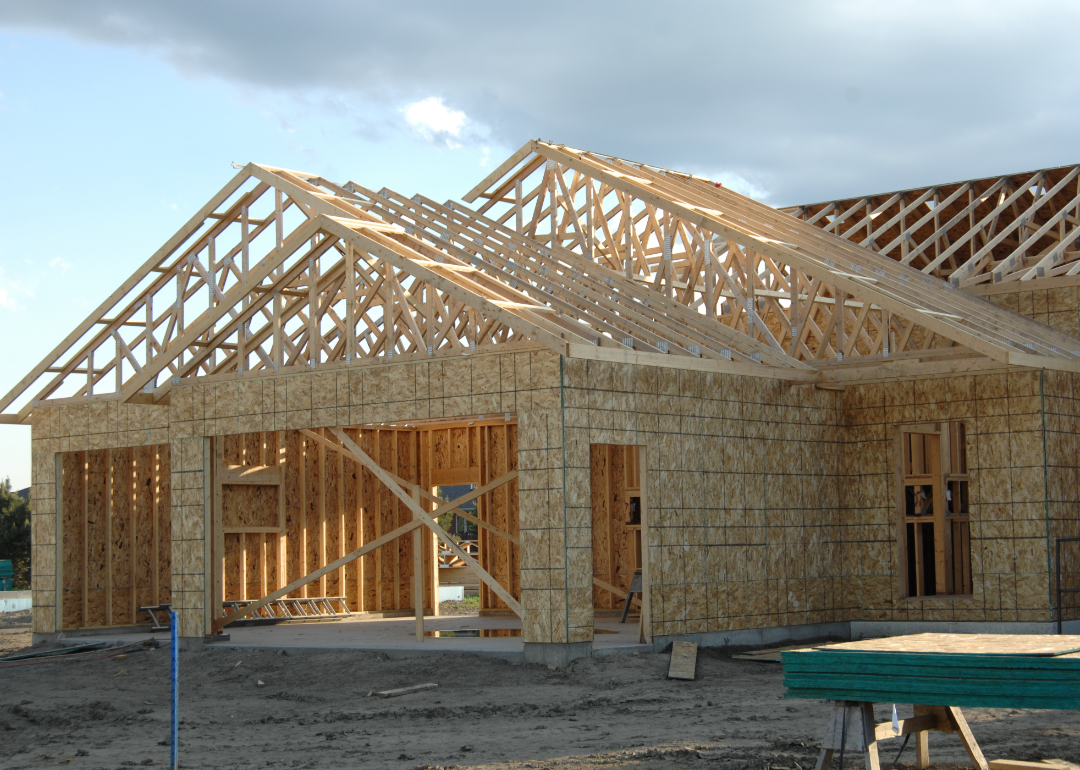 Canva
- New homes this year: 3,816 (13.01 per 1K residents)
Crestview is a small town in Northwest Florida located 30 miles inland from stunning beaches on the Gulf of Mexico. The city has a diverse population and some of the lowest crime rates in the state. Its proximity to multiple military bases—including one of the largest in the world, Eglin Air Force Base—keeps the demand for new and existing homes steady.
#10. Wilmington, North Carolina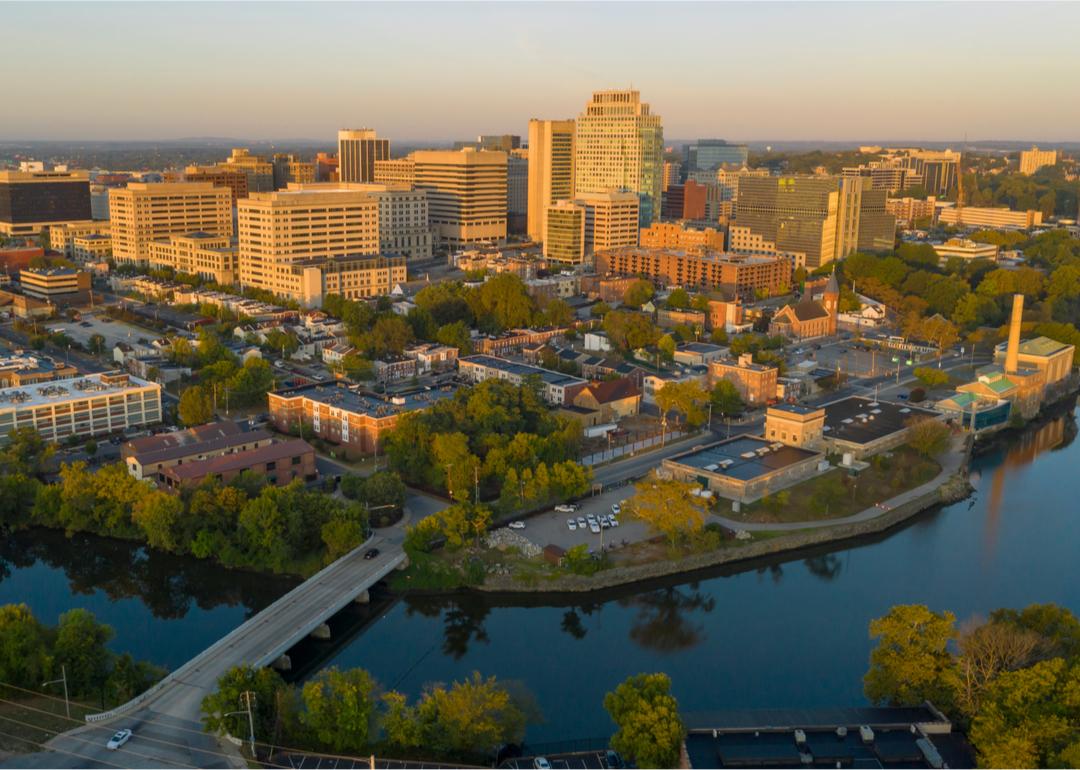 Real Window Creative // Shutterstock
- New homes this year: 3,844 (13.17 per 1K residents)
Wilmington is rich in history and charm, with more than 30 miles of shoreline, multiple public parks, a vibrant music and arts scene, and a booming economy. Surprisingly, for an area in such close proximity to the ocean, the cost of living in Wilmington is 4% below the national average. The professional and business services sector grew 31% from 2010 to 2020. Over 20,000 jobs were created in the area in the past 10 years.
#9. Port St. Lucie, Florida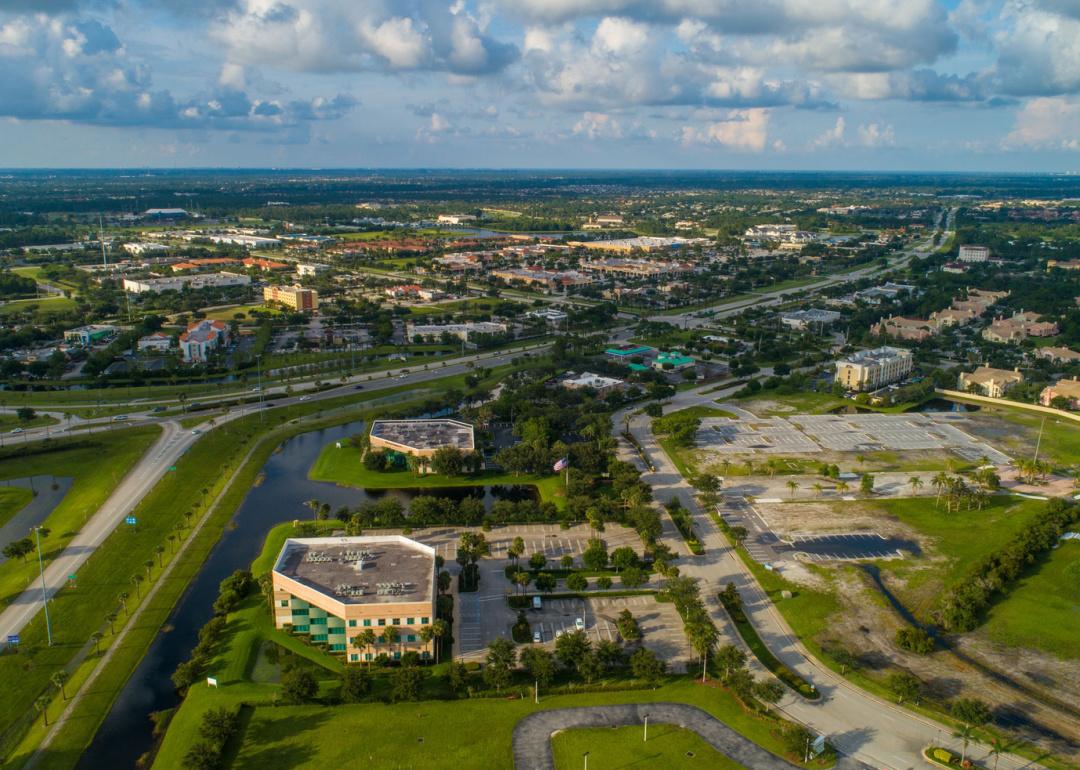 Felix Mizioznikov // Shutterstock
- New homes this year: 7,005 (13.91 per 1K residents)
Port St. Lucie sits on the east coast of Florida, between Miami and Orlando. Low crime rates, various housing choices, top-rated city parks and schools, proximity to the beach, and a growing arts community contribute to the area's ever-growing popularity. Each spring, thousands of people travel to Port St. Lucie to watch the New York Mets during spring training at Clover Park.
#8. Lakeland, Florida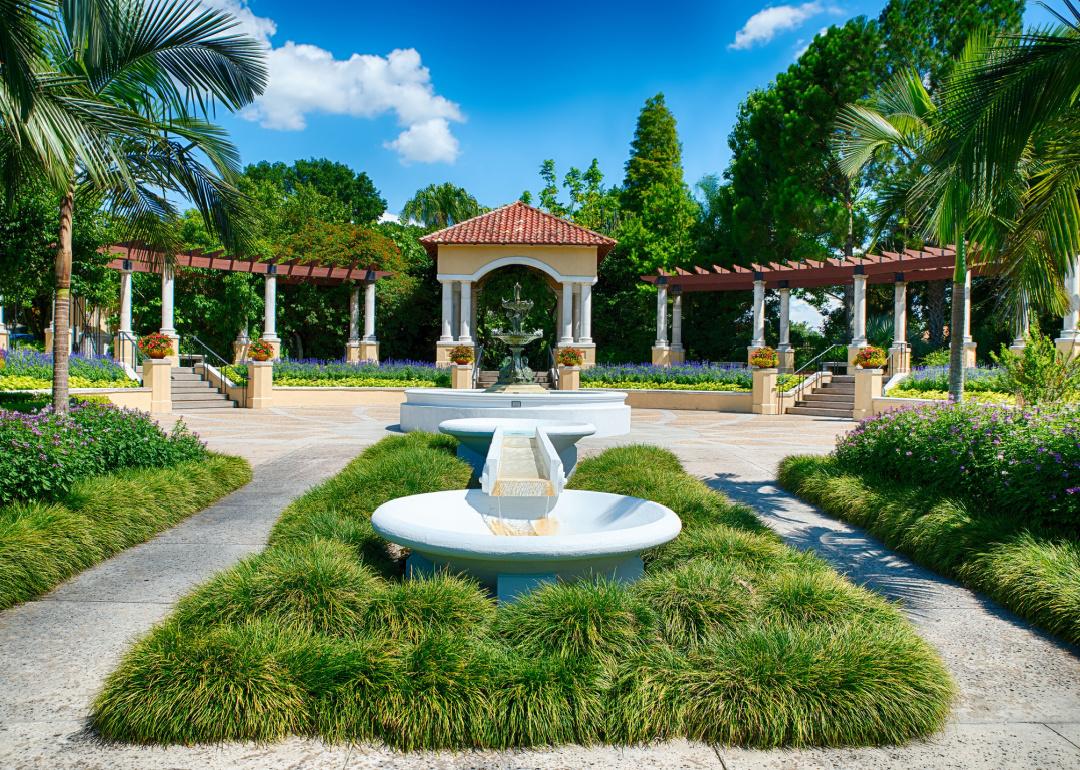 Rob Hainer // Shutterstock
- New homes this year: 10,614 (14.09 per 1K residents)
Lakeland is situated in the middle of Florida between Tampa and Orlando, making it a convenient location for travel throughout the state. The city has a rich history dating to some of the first Florida pioneers in the 1870s. The city has more than 1,600 historic buildings in its seven historic districts. The overall median home value in Lakeland is $288,000, making it an affordable place to live.
#7. Cape Coral, Florida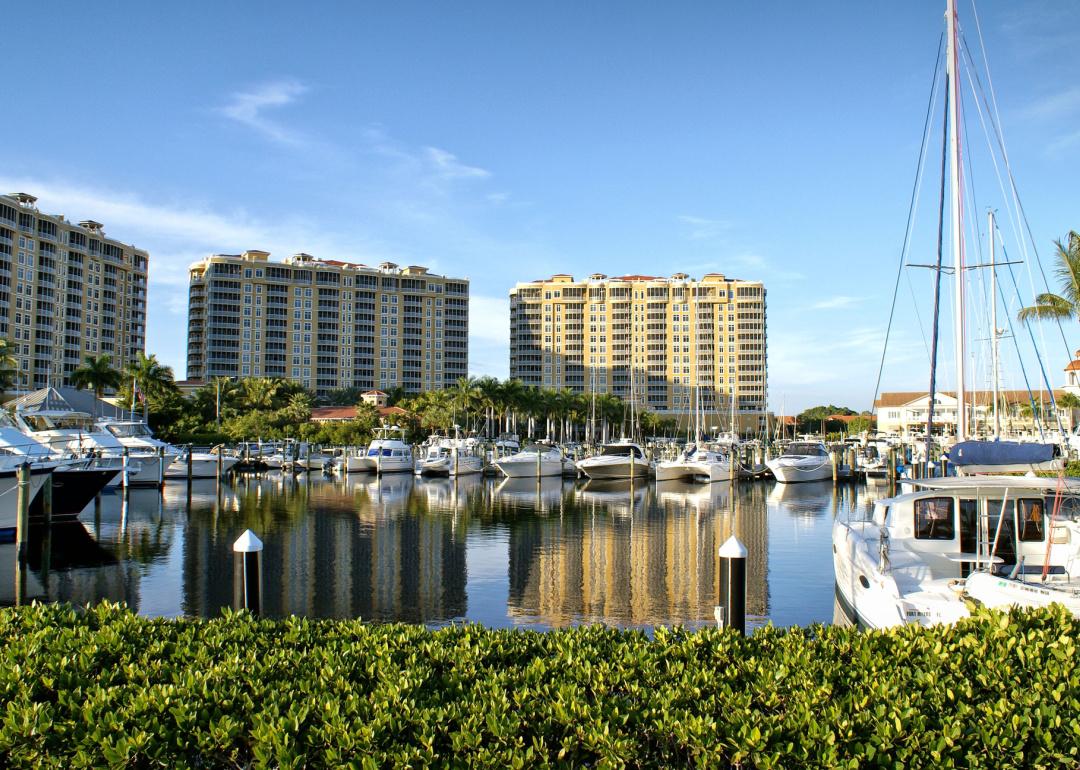 mginley // Shutterstock
- New homes this year: 11,722 (14.88 per 1K residents)
Situated in the southeastern part of Florida, Cape Coral has more than 400 miles of navigable waterways, which is more canals than any other city in the world—including Venice, Italy. Cape Coral is one of the least expensive cities to live in Florida.
If you don't mind the hurricanes and the humidity, Cape Coral has many job opportunities and is expected to grow by 41% over the next 10 years.
#6. Ocala, Florida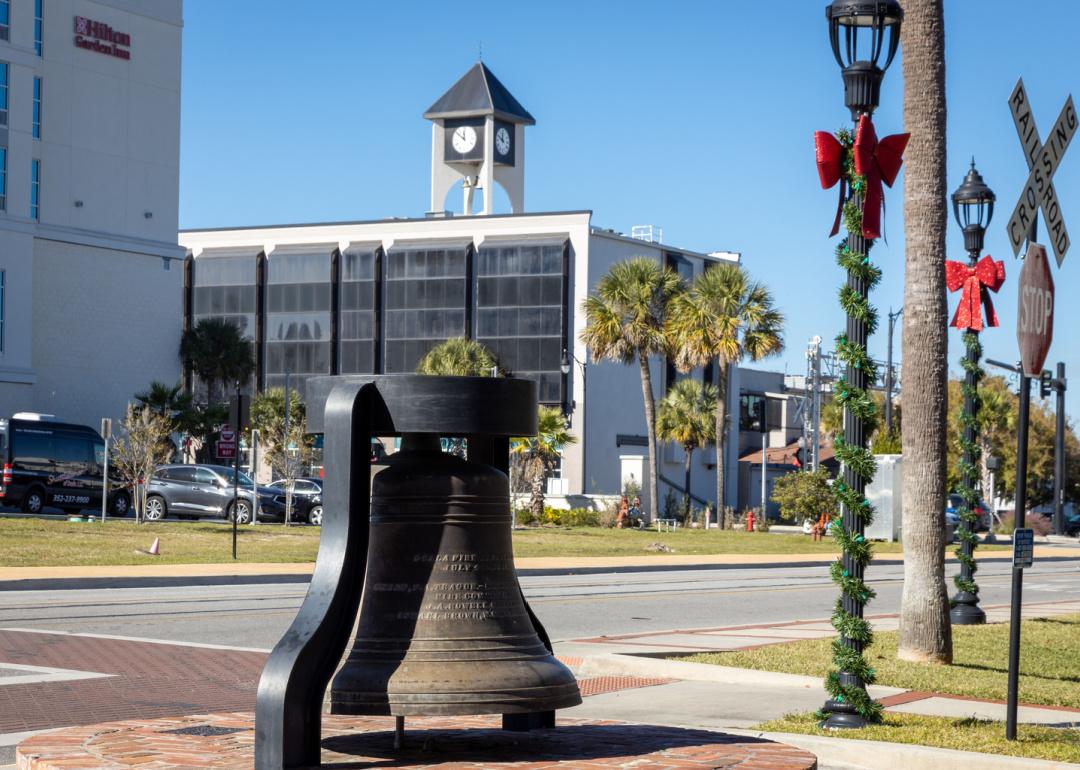 H.J. Herrera // Shutterstock
- New homes this year: 5,929 (15.36 per 1K residents)
Situated in the middle of Florida and nicknamed the "horse capital of the world," Ocala's county has more horses and ponies than any other county in the United States. Almost 3 in 4 of Florida's horse farms and training facilities are near Ocala. The demand for housing by horse enthusiasts from all over the world has raised housing costs significantly over the past decade.
#5. Greeley, Colorado
Jacob Boomsma // Shutterstock
- New homes this year: 5,545 (16.31 per 1K residents)
About 50 miles northeast of Denver and 30 miles from the foothills of the Rocky Mountains, Greeley, Colorado, is an agricultural town. Much of the area around Greeley is farmland. In the 1920s, 25% of sugar sold and consumed in the United States came from Greeley's sugar beet industry. Greeley's cost of living is lower than the national average, but it has not significantly increased in new residents in recent years.
#4. North Port, Florida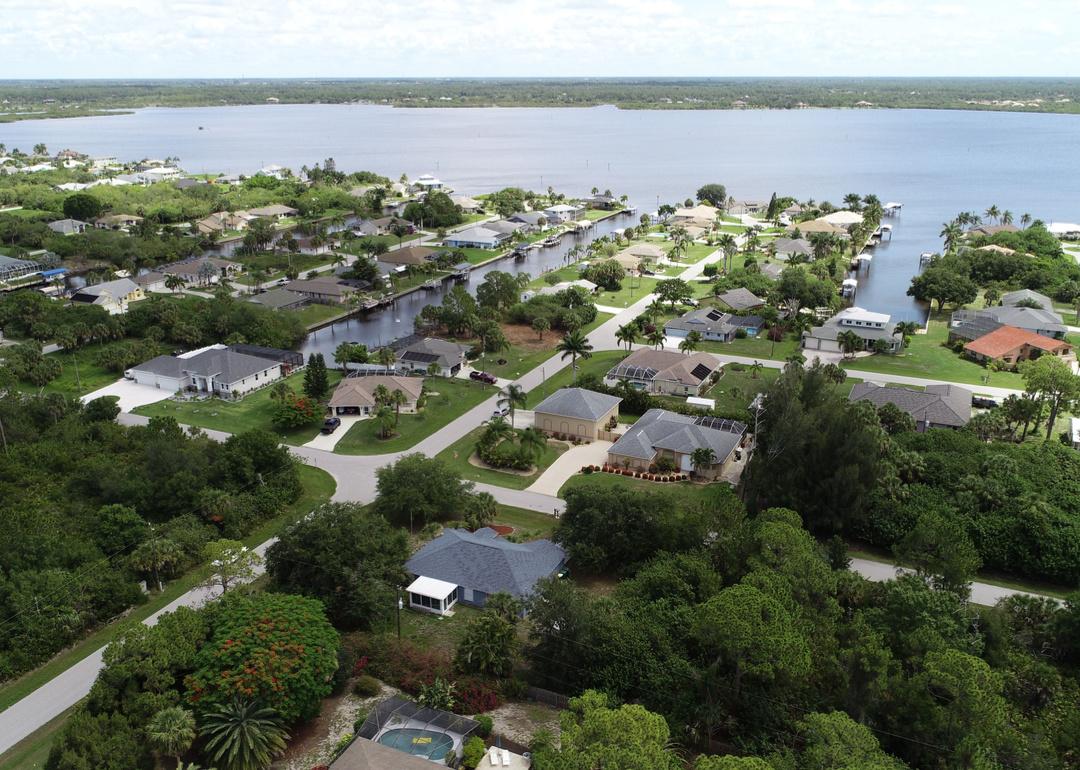 Florida Aerial Pics // Shutterstock
- New homes this year: 14,073 (16.37 per 1K residents)
North Point is in southeastern Florida between Tampa and Fort Myers. It is one of Florida's largest cities by land area, but only 10% of that territory is inhabited. Many young families are moving to North Point, where the median age is 38. Though food and groceries are more expensive in North Port than the national average, housing, utility costs, and health care are all lower.
#3. Austin, Texas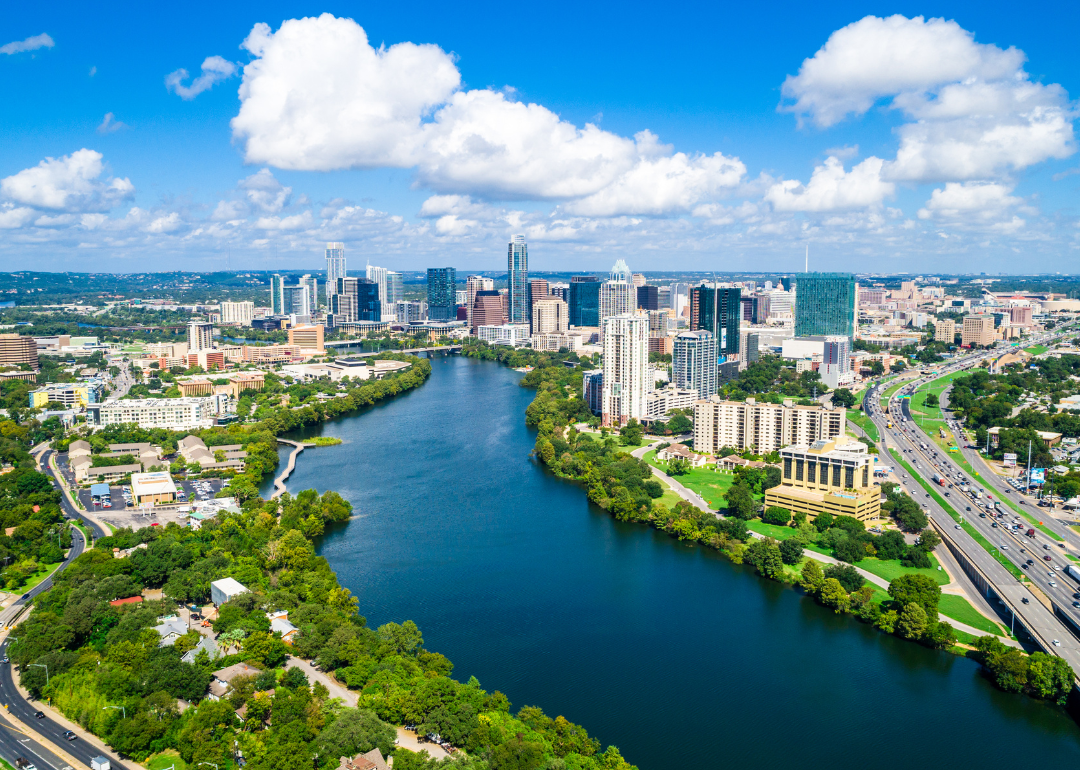 Canva
- New homes this year: 39,015 (16.59 per 1K residents)
The capital of Texas boasts an average of 300 days of sunshine a year. Known for its counter-culture and iconic slogan, "keep Austin weird," the city is quirkier and more diverse than many places in Texas. Employment in tech industries has grown by almost 30% in Austin over the past five years. With more tech companies expected to relocate to Austin in the coming years, the demand for housing should continue to rise.
#2. Sioux Falls, South Dakota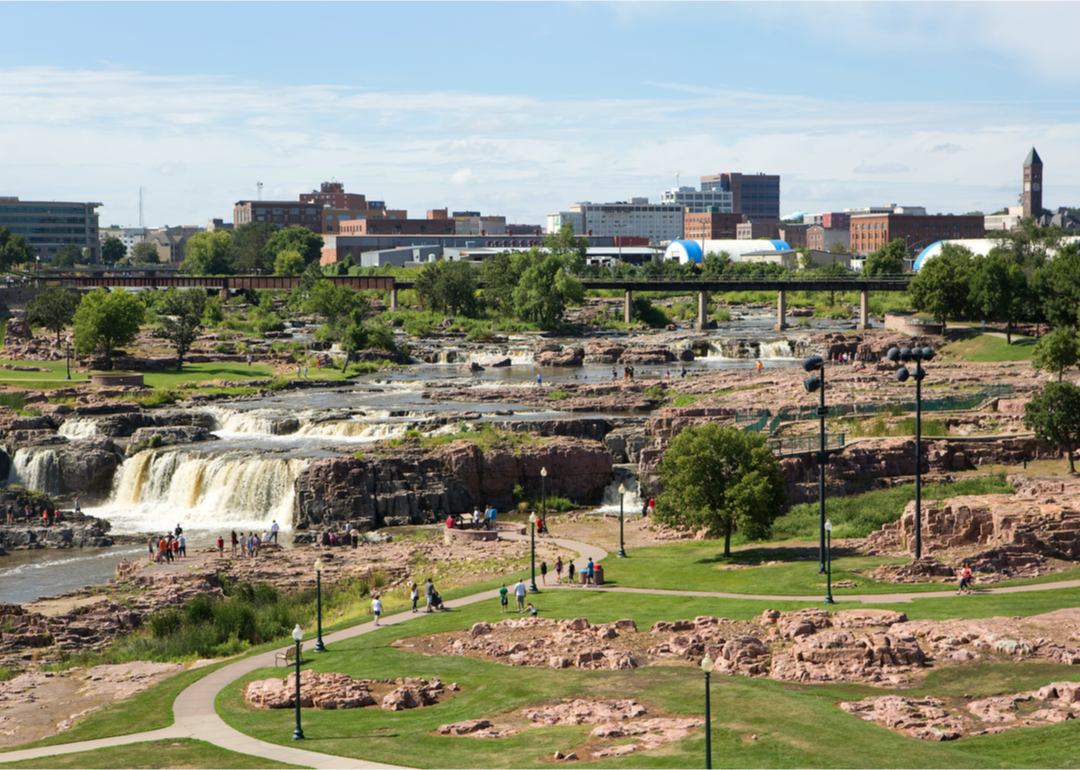 Steven Frame // Shutterstock
- New homes this year: 5,341 (18.94 per 1K residents)
Sioux Falls is one of the Midwest's fastest-growing cities and has one of the hottest job markets in the country. For the past 15 years, Sioux Falls has been ranked as one of the top small cities for business and careers in the country by Forbes. Though Sioux Falls has a low unemployment rate compared with the national average, its crime rates are higher than the national average.
#1. Myrtle Beach, South Carolina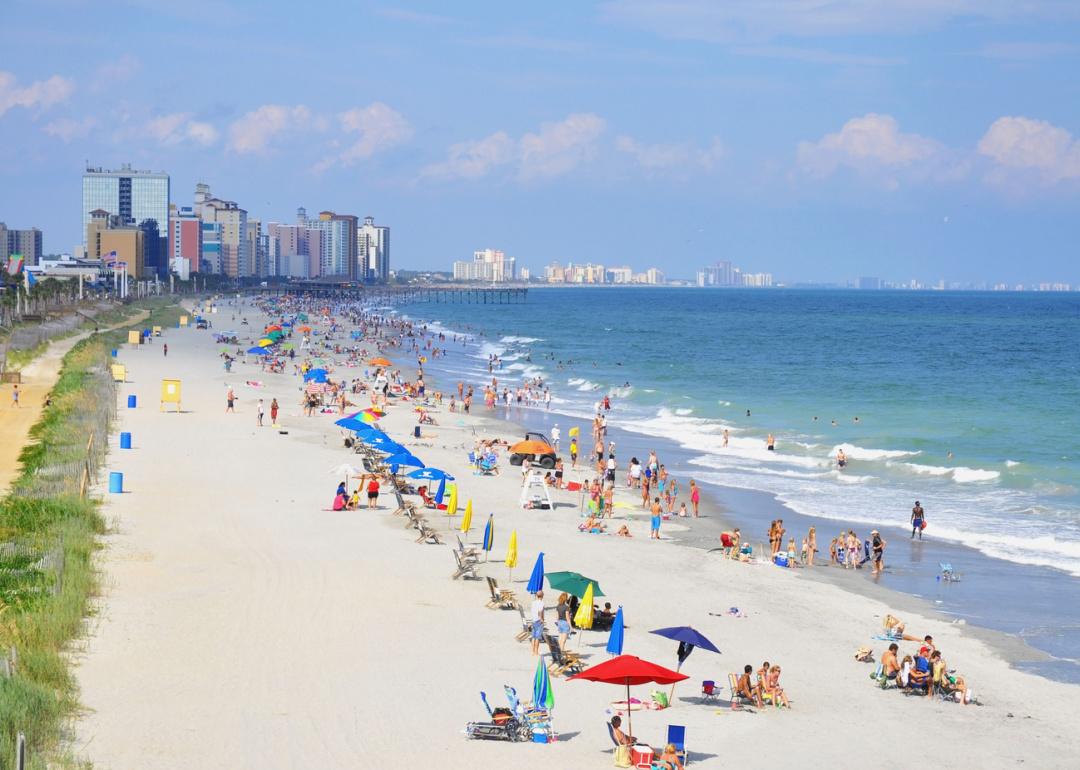 StacieStauffSmith Photos // Shutterstock
- New homes this year: 10,628 (20.85 per 1K residents)
For people wanting to live in a beach town without paying typical beach town prices, Myrtle Beach is the place to be. Housing prices in Myrtle Beach are 28% below the national average. During peak tourist season, thousands of jobs are available in the hospitality industry. The county also boasts award-winning K-12 schools, two universities, a technical college, and a variety of trade schools.
This story originally appeared on Texas Real Estate Source and was produced and distributed in partnership with Stacker Studio.